The Arc of PA's Making Employment Work
ACRE Basic Certification Training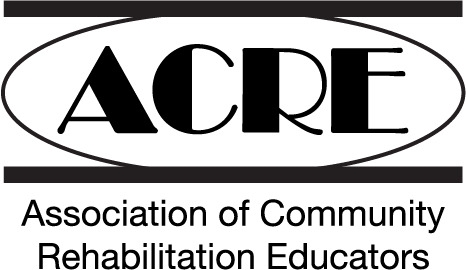 SESSION DATES
Click the dates to register.
TARGET AUDIENCE
This course is designed for direct support staff of the following services:
Supported Employment
Community Participation
Transition Services for High School Students
Direct support staff working these services Pennsylvania and some other states are required to have either an ACRE Basic Certificate or CESP certification. Our training is recognized nationwide.
COURSE OVERVIEW & DESCRIPTION
This course will prepare participants for providing supported employment and community participation services. Specifically, the course will cover the topics below:
The history and values of supported employment services

Skills and knowledge related to providing assessments and career planning, including an overview of Discovery.

Best practices for job development, networking, and an overview of Customized Employment.

Skills and best practices related to providing on the workplace supports and Systematic Instruction.
EXPECTED OUTCOMES
As a result of this training, participants will be able to do the following:
Identify a job seeker's interests towards employment, relevant work skills, and support needs.
Build the job seeker's career building skills.
Identify jobs which align with the job seeker's career goals and needs.
Network and develop job opportunities for their job seekers.
Negotiate supports and accommodations.
Provide effective skills instruction in any task.
Build relationships between natural supports and the client to ensure long term stability.
Receive an ACRE Basic Certificate.
COURSE FORMAT, HOURS, REQUIREMENTS
Our ACRE Basic Certification consists of:
3 days of zoom classes
Assigned Coursework
Self-paced online content consisting of reading assignments, videos and quizzes.
For a full breakdown of certification requirements click here: ACRE Certification Requirements
COST AND REGISTRATION
Cost for registration in The Arc of Pennsylvania's ACRE Basic Certification course is $400 per person. To register for a training, click on the dates listed in the session dates section above.
REASONABLE ACCOMMODATIONS
The Arc of Pennsylvania can fulfill requests for reasonable accommodations if they are made 30 days prior to the training. Requests made after 30 days cannot be guaranteed. To make a request please contact Anthony Chan at achan@includemepa.org.
FREQUENTLY ASKED QUESTIONS (FAQ)
What is an ACRE Basic Certificate?
The ACRE Basic Certificate is a type of professional certificate offered by training members of the Association of Community Rehabilitation Educators (ACRE). Receiving the ACRE Basic Certificate shows that you have met the knowledge and skill requirements deemed by ACRE to be essential to providing high quality supported employment services.
Is there a renewal period for ACRE Certificates?
There is no renewal period for ACRE certificates at this time.
Who is required to have an ACRE certificate?
Many states across the country require ACRE certification as proof that you can provide quality supported employment and community participation support services. Pennsylvania's Office of Vocational Rehabilitation and Office of Developmental Programs both require this certification for direct support providers offering supported employment and/or community participation services. Rules and regulations may vary by state. Please confirm with your local regulatory agency.
Additional questions can be directed to Anthony Chan at achan@includemepa.org.