Association of Community Rehabilitation Educators
The Arc of PA's Making Employment Work
ACRE Basic Certification Training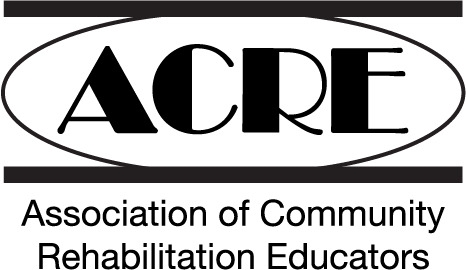 Scheduled Sessions:
Who is this for?
Pennsylvania's Office of Vocational Rehabilitation and Office of Developmental Programs requires direct support staff of supported employment services and community participation services to have ACRE Basic Certification or CESP certification.
About this training:
Attendees will receive a complete education of supported employment services. Course topics include:
The history and values of supported employment services
Skills and knowledge related to providing assessments and career planning, including an overview of Discovery.
Best practices for job development, networking, and an overview of Customized Employment.
Skills and best practices related to providing on-the-job support and systematic instruction.
The Arc of PA's ACRE Basic Certification Training is a 40-hour course done both in-person and online.
Registrants will attend a 3 day, Live Webinar.
Then, they will complete approximately 20 hours of online coursework.
The online content is self-paced. You must attend the Live Webinar sessions before completing the online coursework.  The online classwork must be completed within 30 days to receive certification
Registrations are limited to 3 people per agency. If you have a large group, please contact The Arc of PA for scheduling private training.
For more information, please email Program Manager Jen Hipps at jhipps@includemepa.org.