Alexa's Home
Alexa Brill is a college graduate, advocate, and home owner. She also happens to have cerebral palsy. You can now view "Alexa's Home", a video sponsored by The Arc of Pennsylvania, which shows how Alexa lives independently with the help of technology.
Advocacy
One of the main functions of The Arc of PA is to be a leader in advocacy for people with disabilities. If you are interested in learning more about advocacy, please read our Advocacy 101 article.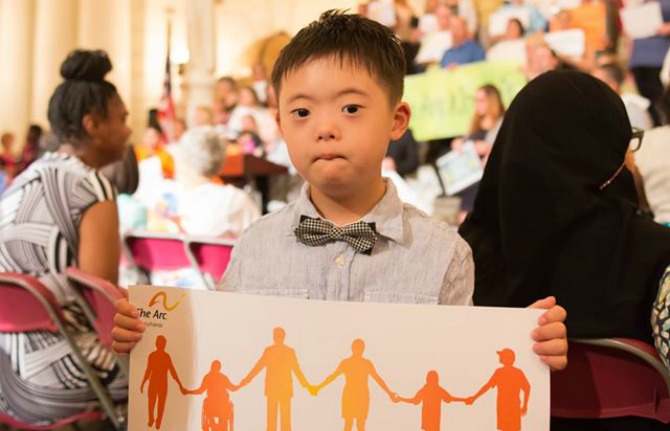 News & Events
Our programs are designed to further our mission and provide much needed services for our constituents.
Take a look.

Fundraisers and events help us raise awareness and generate crucial resources to serve our community. Join us at our next event and see how you can get involved.
Find out more.

Improve your community by joining our cause. You'd be surprised at what a huge difference a little bit of your time can make.
Read more.